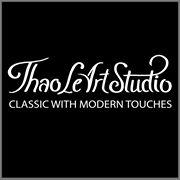 If you have any question, just drop me a line. I will answer right away.
If you have want to commission an art piece for you, just drop me a line. Whether glowing art form , relief, grinded metal, 3d effect painting or traditional artwork, I will make sure you will have the best art for you place.
Thanks for checking out my page !! oh, please don't forget to share so you and your friends can get percent off !!!
© Copyright thaoleartstudio.com